Filter Search Result
Departure city

All

Boston, MA (6)

Chicago, IL (1)

New York, NY (22)

Washington, DC (1)
Price
Sort by

Best Seller

Most Viewed

Price from low

Price from high

Traveler Rating

Duration-long to short

Duration-short to long
Tour Search Tips
Required: Departure City. If you do not find a desired tour, please come back and search again. Tours are continuously updated.
Hot Destinations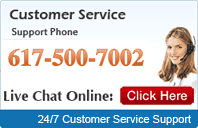 Why Travel With Us?
Easy-to-use website allows you to search and compare fares.
Travel services in the US, Europe, and Asia.
Dedicated customer service staff and secure online ordering.
TakeTours Newsletter

Enter Email for Travel Deals
Privacy Policy
Please select regions of interest(check all that apply):


USA
Europe
Canada
Australia
Mexico
China




Thank you for signing up for the TakeTours newsletter.
Refer a Friend